E C Glass High School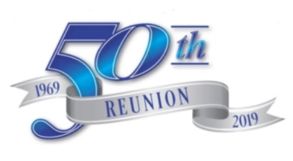 ********Can you sing?********
The 50th Reunion band will perform a 30-minute set of 60's music at the Friday evening reunion kickoff reception on October 11th. If you can perform the lead vocal part on one 60's song of your choosing the band will learn your song and back you up. Motown, classic rock, gospel, folk, R&B, you name it. All genres are welcome. Please write to me, David Cooper, today at cooperdh@mac.com and I'll fill you in. Time is extremely short, so don't over-think this. Do it now!
Please join the E. C. Glass Class of '69 for a fabulous weekend of laughter, friendship and nostalgia as we celebrate our 50th reunion October 11-12, 2019. It will definitely be a memorable event and you won't want to miss it!
----------------------------------------------------------------------------------------------------------------------------------------------
****REGISTRATION DEADLINE - JULY 1, 2019****
Friday, October 11 Reunion Kick-Off
Oakwood Country Club 7:00-11:00 p.m.
Hors d'oeuvres, cash bar, casual dress
Saturday, October 12 School Tour 10:30 a.m.-12:00 noon
Those of you who would like to stroll the halls of E. C. Glass again please meet at the front entrance of the school for a guided tour.
Saturday, Oct 12 Krise Building renovations tour 3:00 pm
A private tour of the Krise Building renovations will be given to our class by Cliff Harrison, from the Krise Partners LLC on Saturday, Oct 12 at 3:00 pm. The 1905 Krise Building located at 207 9th street is being converted to luxury New York style lofts and condominiums. The apartments will feature eight one-bedroom, eleven two-bedroom and two three-bedroom units.
Here is the article in the Lynchburg News and Advance about the planned renovations:
https://www.newsadvance.com/news/local/developers-eye-landmark-krise-building-in-downtown-lynchburg-for-luxury/article_9224e31a-a63d-11e8-aea9-eb40f713c627.html
Cliff would like to keep the group to no more than 20 people. To sign up for the tour, please either call or text Lois Mann Maxwell at 804-405-9902. Please let her know if you will attend and how many guests you will have.

Saturday, October 12 Lunch 11:30 a.m.-2:00 p.m.
Classmate Debbie Harvey McCabe has graciously invited '69 graduates for a light lunch at her store, The Columns. Debbie asks that you RSVP by calling (434)525-7503 no later than Monday, October 7, 2019 if you plan to attend. The Columns address: 16940 Forest Road, Forest, VA

Sat. Night, October 12 Academy Warehouse Theater 6:00-11:00 p.m.
600 Main Street
6:00-8:30 p.m. Cocktail Buffet
8:30-10:30 p.m. Close Enough Band will be playing music we all enjoyed during our high school years.
Cash bar and casual dress
You are encouraged to visit our website, www.ecglass69.com, for updates on reunion activities and information on hotels. Also visit our Facebook page, E. C. Glass Class of 1969, to reconnect with your classmates.
If you have questions, please email Susan Wright at swright9397@yahoo.com.
Cost is $69 per person. Make your reservation by sending a check payable to E. C. Glass Class of '69 by July 1. We would like everyone to complete the form below for contact purposes and return it to:
Betty Smiley
E. C. Glass Class of '69
1244 Krise Circle
Lynchburg, VA 24503
( ) I will be attending ( ) I will not be attending
$69 per person payable to E. C. Glass Class of '69 by July 1, 2019
Name
Spouse/Guest
Email

Please don't let the cost be the reason for not attending. For further information, contact Lee Helms at lthmd77@gmail.com
50TH reunion letters have been mailed!
Click the new "50th Reunion" menu selection at left for complete details. (or click here)
***Class directory now available. Click link in menu at left.***
E.C. Glass High School
Lynchburg, VA
Welcome to the class of 1969
(Please click on the "JOIN HERE" link at the top right of page and find your name)
(Use the "Edit Contact Info" link on left to go in and change name. Be sure to scroll down & SAVE)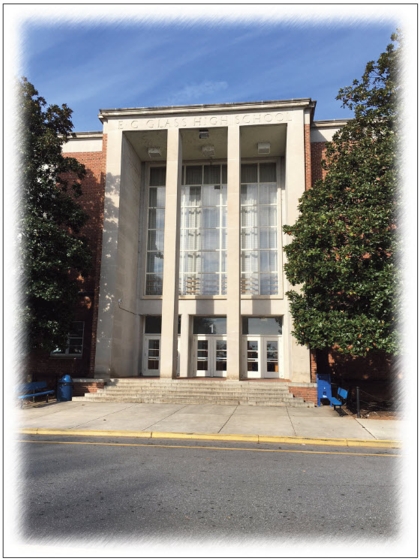 "It's a beautiful morning
at the greatest high school
in the United States."
-Jimmy Bryan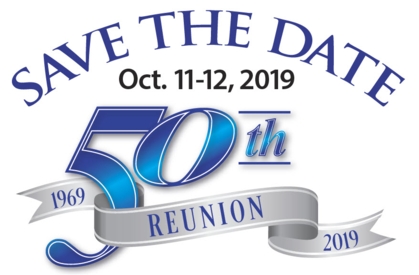 ANNOUNCEMENTS
Class of '69 Memorial video, Part 2: 35 more classmates who have passed in the past fifty years. 5 minutes, with music. https://www.youtube.com/watch?v=Fbov1dd7eZ4 (CORRECTION: Betty Moses should be BETSY Moses.)